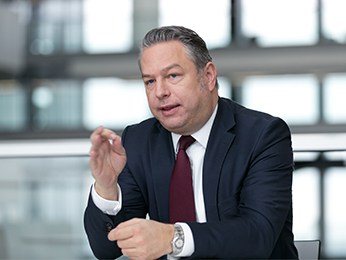 Deutsche Börse will use a digital asset to support the post-trade platform as it moves towards the future of digital security
Deutsche Börse selected Digital asset to feed its post-market platform labeled "D7". Deutsche Börse has long been interested in the field of digital security and continues the transition to an exclusively digital ecosystem.
New, cloud-based distributed ledger technology-ready platform, according to memo circulated by Digital Asset, paves the way for same-day issuance, paperless and automated processing for the entire chain of issue value, custody, settlement and management of assets. for digital titles.
Yuval Rooz, co-founder and CEO of Digital Aset, said:
"Our shared vision with Deutsche Börse for realizing a digital future for capital markets will not only enable interoperability between financial institutions, but will also bring higher levels of efficiency, security and transparency to financial markets. German and global at large. "
Jens Hachmeister, Deutsche Börse Managing Director, Issuer Services and New Digital Markets, said the digitization of issuance processes is at the forefront of developments in the area of ​​capital markets:
"Digital Asset is at the center of this transformation, working with market infrastructures around the world to achieve a digital future. It is with technology partners, like Digital Asset and others, that we can predict that over 80% of German securities will be digitized via D7 by mid-2022, furthering the digitization of German and European financial markets.
In the first phase of the deployment, Deutsche Börse will work with Digital Asset to create a central ledger system. The new register will be based on a centralized database and other tools. This forms the basis for the issuance and custody of "dematerialized securities" in accordance with new German legislation introduced earlier this year.
Going forward, D7 will also support same-day issuance and automated, paperless processing for certificates and warrants issued by Clearstream Banking AG. Deutsche Börse will leverage Digital Asset's Daml smart contracts to create and process digital instruments, the digital description of (electronic) securities, to manage securities throughout the value chain.
Deutsche Börse says its new central register is expected to be available in November 2021, followed by full integration of smart digital instruments in mid-2022.
Additional features supporting distributed networks and distributed ledger technology with Daml smart contracts, among other tools, will be available in 2022 and beyond.
Digital Asset's stock clients include the Australian Securities Exchange, Hong Kong Exchanges and Clearing, Nasdaq.