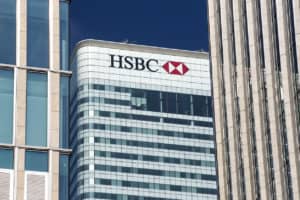 HSBC Launches Open Architecture Post-Trade Platform to Offer Third-Party Services
HSBC has launched a platform with the aim of creating a digital ecosystem for customers to access post-trade services and solutions from the bank and other third-party service providers.
Called HSBC MarketSpace, the new configuration will allow customers to choose and connect to their preferred service providers, with the ability to select the products and services best suited to their needs.
HSBC said the platform would eliminate the need to build and maintain a complex web of bilateral relationships along the post-trade value chain.
The open architecture approach will allow partners to develop services directly on the platform, presenting a new distribution channel to bring post-trade solutions to life faster.
Third parties will be able to leverage HSBC's technology and data "to create and monetize ideas in a fast and cost effective manner," the bank said in a statement.
"With the launch of HSBC MarketSpace, we have redesigned the post-trade landscape and created an innovative digital ecosystem," Stephen Pemberton, Global Head of Product Management, Direct Custody and Clearing, Markets and Securities Services at HSBC.
"By capitalizing on our unique strengths, we have built a single entry platform that enables our clients to access the best post-trade services available from HSBC and others. We reduce the cost of experimentation, enabling rapid innovation and commercialization.
HSBC's decision follows two industry trends, on the one hand among custodians who increasingly use an open architecture approach as their business models evolve, and on the other hand, to be open to working with them. third-party providers such as data providers and FinTechs to enrich their offer.
The moving comes just over a year after HSBC decided to integrate its securities services and market activities into one platform. The merger of the two poles has also resulted in the restructuring of certain businesses, with the transfer of derivative clearing to securities services, and the creation of a securities financing center which would include the financing of equities, activities rate and repo of credit and collateral cash.