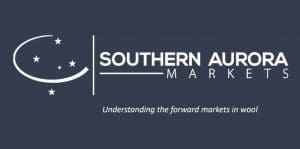 Little commercial action on the wool market
There was little action in the wool futures market this week, with the last week of auctions before the break doing little to clear the air.
With auction prices ending mixed to unchanged, bulls may point to a market holding company against a clogged supply chain and our primary customer in a self-induced COVID shutdown.
Bears can call the "trend is your friend" with the post-Christmas slide largely intact. The Aussie dollar shake this week wouldn't have helped.
Selling interests still dominated the futures market scene as buyers sought to offset risk in late spring, early summer. The few trades made were around the auction price for six months peace of mind.
While it is easy to exit when prices move within a tight range, this will not always be the case. Over the past two years the price difference between Easter and Winter holidays has been around 300 cents down in 2020 and 200 cents up in 2021, again something for both parts. The reality is that prices for 19 microns and below are pretty good. Why not eliminate some guesswork from your budget for next year?
Interestingly, the cotton market is pushing higher due to crop concerns in Texas and dwindling inventories in the United States. This pushed the EMI/ICE futures price ratio below 4.0 (see chart below). This, in general terms, means that wool looks cheap in the fiber market. Of course, it depends on where you are on the micron curve.
Have a safe and healthy Easter.
This week's talks
November 2022 19 microns 1670 cents 5 tons
November 2022 19 microns 1675 cents 2.5 tons
Total 7.5 tons