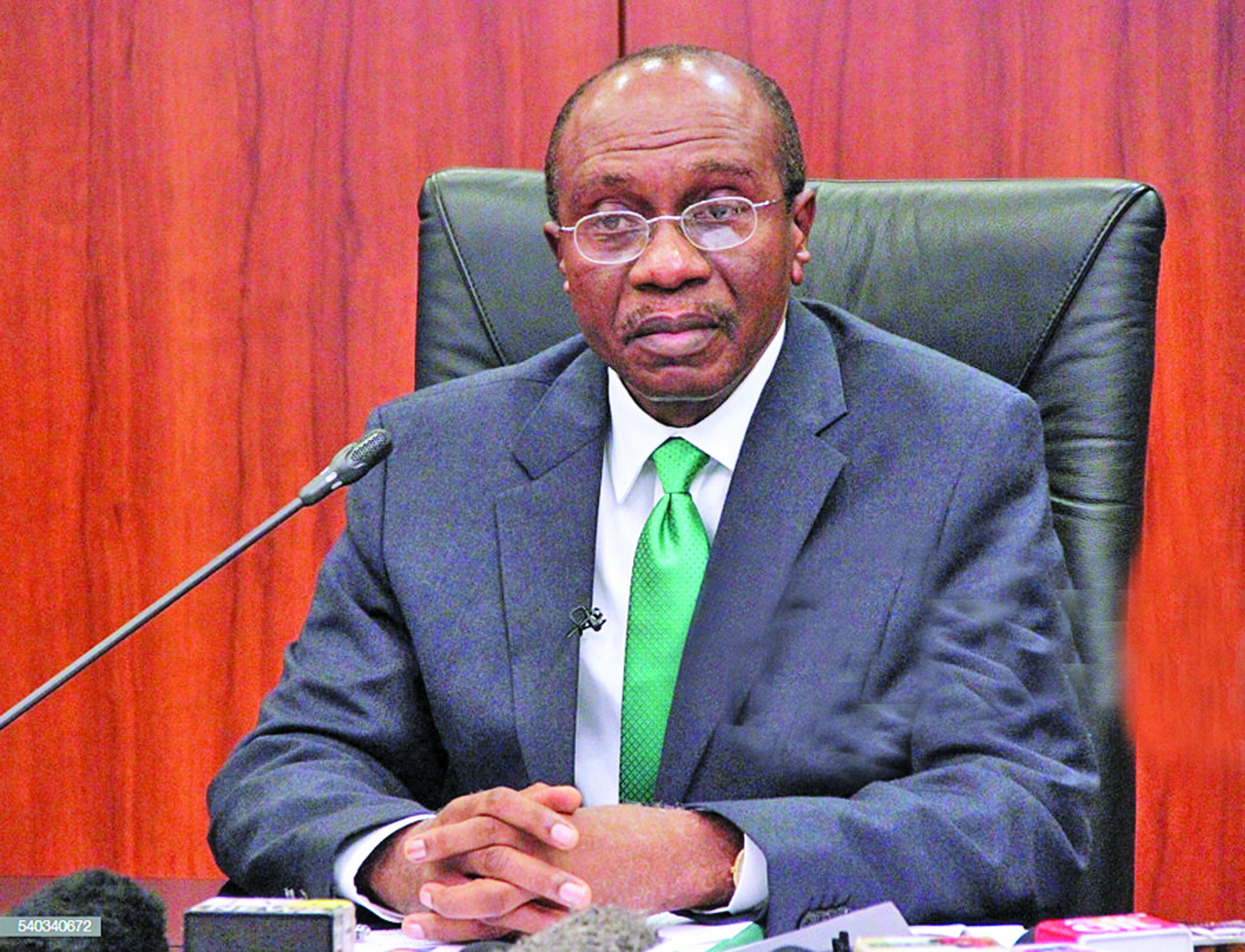 Protecting against illegal financial market operators
Obinna Chima writes about the need for Nigerians to become security conscious and able to identify scammers and fraudulent investment schemes
Poverty, lack of financial literacy and greed have been identified among the reasons for the increasing number of people falling into the activities of illegal investment companies as well as Ponzi scheme operators.
Furthermore, the everlasting and unbridled appetite for get-rich-quick syndrome has also seen the operators of such schemes defraud unsuspecting members of the public. Ponzi scheme operators are also capitalizing on the tough economic environment to offer unrealistic investment returns to gullible people, with Nigerians having lost billions to criminals masked as investment portfolio managers. These illegal schemes have also spread through the use of online services.
Unfortunately, there have been reported cases of retirees who have been victimized by mistakenly "investing" their severance pay into such plans and who have been left heartbroken or forced to commit suicide.
A Ponzi scheme, according to Investopedia, is a financial arrangement in which investors pay money to portfolio managers who promise them a high return and are paid with incoming funds brought in by subsequent investors. It is closely related to a pyramid as it revolves around continuous recruitment, but in a Ponzi scheme the promoter usually has no products to sell and pays no commission to investors who recruit new members. Instead, the developer collects payments from a stream of people, promising them all the same high rate of return on a short-term investment.
In the typical Ponzi scheme, there is no real investment opportunity and the promoter simply uses the new recruits' money to pay off the obligations owed to the longer-serving members of the scheme. One example is the Mavrodi Mondial Movement (MMM) which has seen Nigerians lose billions of naira. Other Ponzi schemes in which many Nigerians had lost money in the past include the popular Nospecto, Galaxy Transport and Famzhi Interbiz Limited, MBA Trading & Capital Investment Limited, Imagine Global Solutions, Chinmark Investment, Chymall, among others.
Indeed, the pervasiveness of Ponzi schemes undermines regulatory efforts to develop the capital market and also has a negative impact on investor confidence.
This is why regulators have continued to seize every opportunity to warn Nigerians against the activities of these fraudulent companies.
For example, the Central Bank of Nigeria (CBN) had issued several caveats, warning unsuspecting members of the public to beware of so-called financial providers who would endeavor to mislead and deceive potential customers with returns appetizing that cannot be matched by licensed and registered financial services institutions and operators.
The CBN has also, through its Financial Services Regulatory Coordinating Committee (FSRCC), advised and persuaded Nigerians to stop dealing with such firms.
The FSRCC had said, "The general public is advised to refrain from dealing with unlicensed or illegal financial operators, who lure and defraud unsuspecting members of the public by offering extraordinary returns on investment as bait", and had called on members of the public to visit the websites of the CBN, the Securities and Exchange Commission (SEC) and other relevant FSRCC member agencies to check the registration and licensing status of these companies and systems before invest in them.
"You are also advised to report any person or entity suspected of being involved in such harmful activities to law enforcement," he added, stressing that financial regulatory agencies would continue to perform all due diligence. necessary before registering or authorizing any operator within their regulatory jurisdiction.
Similarly, the Director of Corporate Communications Department, CBN, Osita Nwanisobi advised Nigerians to play a role in stopping some of the Ponzi scheme institutions.
"You should be aware of any institutions that ask you to bring your money in with an extremely high rate of interest. CBN approved institutions are recognized and regulated. It is therefore your responsibility to ensure that whatever where you put your money, or who you do financial business with, is recognized by the CBN," Nwanisobi said.
Additionally, SEC Managing Director Lamido Yuguda said the devastating impact of the Covid-19 pandemic on the economy, the low interest rate environment coupled with the growing use of online services online have spurred the resurgence of illegal investments.
He urged Nigerians to stay away from bogus financial experts who would promise to double their money in no time.
The Nigeria Deposit Insurance Corporation (NDIC) has also advised Nigerians not to patronize the services of Ponzi schemes and illegal money managers also known as "miracle banks".
For Ayodeji Ebo, analyst at Chapel Hill Denham, Ponzi scheme operators are taking advantage of the period of low interest rates by offering attractive interest rates to investors and working on investors' desperation to beat the rate of interest. inflation or multiply their savings.
This, he said, has a negative impact on the economy, as funds that should support productive activities are misappropriated. In addition, investor education is essential. Investors should consult a professional if in doubt.
For his part, Relationship Manager, Corporate Banking at FSDH Merchant Bank, pointed out that Ponzi schemes and the activities of illegal finance companies are not good for the economy and financial markets.
He added: "True wealth takes time to build. And that can only be done through consistent, long-term investment in products that contribute to economic growth and through licensed operators.
Research Director, Investdata Limited, Mr. Ambrose Omordion said: "In the first place, the people who fall victim to these schemes are people who are greedy or have no knowledge of other certified investments. They also don't know much about the capital market and how they can get investment returns from it.
"The SEC has been preaching against this for years now and so it behooves Nigerians to be very careful before investing in these fraudulent outfits or miracle banks. The federal government should continue to work and uncover the culprits behind these schemes and it should also make the capital market more liquid by raising awareness of the benefits of investing in the capital market.
In addition, the Director General of the Center for the Promotion of Private Enterprises (CPPE) and economist, Dr. Muda Yusuf, said the development calls for strict regulatory action.
"There should be far greater consequences for those who commit offenses in the name of investing. There is also the aspect of the citizens themselves. They get carried away with so-called returns on investment. They refuse to learn from past experiences.
"Investors should be less greedy, be more cautious in their investments, and be more realistic in their expectations of return on investment so as not to fall prey to these schemes. Before investing, it is a good idea to first check by due diligence the companies that ask people to invest.
"Many of them are not registered, they are not under the regulatory radar of regulatory institutions. Thus, citizens have a role to play in safeguarding their own interests. Within the economy, more and more people are losing their money. It's like fraud. It's a crime. When you offer people returns that aren't sustainable, it's a criminal act and any criminal act has an impact on the economy, so there must be consequences.
"If the rules aren't strict enough, let's tighten the rule so that anyone caught faces the law. Once people know there are consequences for breaking the rule, they will straighten up. The problem in the country is that people commit crimes and get away with it. If we have a more effective consequence management system, it will ensure that there are consequences for breaches, so that we don't leave room for people to rip off their money and go free.
To combat the proliferation of illegal investment groups and ensure the supreme regulator is well-equipped to stem the tide, the National Assembly is proposing a bill that will empower the SEC to impose tougher penalties on promoters Ponzi schemes and other unregistered investment schemes.
This was part of an amendment to the Investments and Securities Act of 2007, proposed by the House of Representatives.
The bill was proposed by Babangida Ibrahim representing MalumFashi/Kafur Federal Constituency, Katsina State.
According to Ibrahim, the proposed legislation was necessitated by numerous complaints from Nigerians over the activities of illegal investment schemes that promise unreasonably high returns but instead rob Nigerians of their hard-earned money.
Under the document – ​​"A Bill to repeal the Investments and Securities Act of 2007 and to enact the Investments and Securities Act of 2021" – the SEC will be empowered to meet the challenges of Ponzi schemes.
However, in order to avoid falling victim to investment fraud, members of the public are advised to use only approved, registered and trusted financial companies; avoid investment windows that promise returns t that are abnormally high or stable, the warning alarm should begin to sound.
People approaching retirement should be especially wary of their investment status. Chances are you're counting on the money you've invested to guide you through your retirement years. Make sure all investment decisions are made with good judgment.