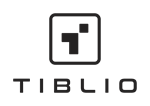 Tiblio predicts stock market trends with new pre-market trading
LOS ANGELES, December 09, 2021 (GLOBE NEWSWIRE) – The first stock exchange and crypto trading system, Tiblio is expanding its functionality with a new pre-marketing tool. This new tool gives traders an edge by identifying stocks that are rising or falling sharply in value from where they were at the close of the market the day before.
These trends are identified by monitoring the activity of stocks in the pre-trade, before the start of trading. A pre-market gap can occur for a number of reasons such as an early earnings release, merger or acquisition announcements, business breakthrough or failure, and / or negative news. By providing this tool to traders, it enables them to make smart trading decisions to positively impact their investment portfolios.
The features and benefits of the Tiblio pre-market gapper include:
Monitors pre-market activity on equities to identify positive and negative peaks beyond the expected level
Identifies stocks that tend to rise or fall in value at the start of trading, reflecting the direction indicated by the pre-market gapper
Tiblio continues to build and expand its crypto and equity trading system to fulfill its mission; providing cutting edge tools and the fastest data to help retail traders find the best trading opportunities and build wealth.
Tiblio's pre-release gapper is now available with a monthly or annual subscription to the platform. Sign up today and try Tiblio for 7 days for just $ 1. For more information on Tiblio and to subscribe, visit https://tiblio.com/.
About Tiblio
Tiblio is a leading stock market research platform with all the tools and information retail traders need to invest better today. Tiblio brings traders a comprehensive crypto and stock trading system with options trading games, a trading journal, the fastest market news, education, and access to an exclusive trading community. Tiblio's mission is to provide all traders with cutting edge tools, data and analysis to find the best trading opportunities to maximize their profits and build wealth.
Leon smith
Tiblio, Inc.
[email protected]